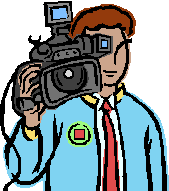 Links to You Tube Videos
William Tell Overture - Performed at Gardner-Webb University on February 7, 2008
Jesus Loves Me - Performed at the North Georgia Foothills Dulcimer Association Fall Festival
Kokomo - Performed at the North Georgia Foothills Fall Festival with Guy George & Bill Taylor. The Kokomo segment begins at about the 2:23 mark into the video. Other great performances on the clip as well.
Windy & Warm - Performed at the North Georgia Foothills Dulcimer Association Fall Festival
2008 Mid-Winter Festival - Slides from the 9th annual Mid-Winter Dulcimer Festival in Shelby, NC. Held January 19, 2008.
Interview on Dulcimer Players News Video Podcast - Feb 15, 2009
Midnight Jig - An original jig played by Joe in his own living room - Feb 15, 2009
Cluck Ol' Hen/Turkey in the Straw - a "fowl" medley performed by Joe and Wayne Seymour at the Waterbound Dulcimer Festival in Kinston, NC (April 2009)
I Can't Help Falling in Love with You - an old Elvis tune served up gentle and sweet on the mountain dulcimer.
Classical Gas - Mason Williams tune from the 60s altered for the dulcimer.
Coventry Carol - part of a Christmas program hosted by Gardner-Webb University. Check out the RED sweater!
'Tis So Sweet to Trust in Jesus - Part of a worship service at Central Concord United Methodist Church
Pickin' Porch - This is a sampling of one of the many times I've had the privelege to play at Clemmer's Pickin' Porch
Worship Medley played on a historic J. E. Thomas dulcimer (#1465)
How to Make a Working Class Capo Fit Any Dulcimer - Joe show you how to adjust a working class capo to a wider mountain dulcimer neck.